Life Can Throw a Curve We Don't See…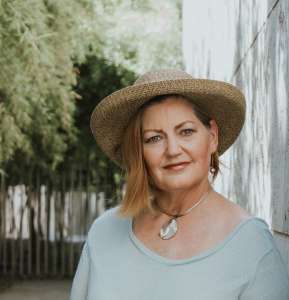 Have you ever suffered heartache, or felt Lonely, Disconnected, mourning the loss of a loved one, mate, or lover, home or… your dreams?
I get it. At age fifty-five, my world blew up.
I was alone. Broken-hearted. 
I had no idea about my next step.
My marriage wrecked, my heart broken, I was left with… Broken Heart Syndrome – nonstop racing heart almost killed me. It took two years and three ablations to heal. Everything changed when I decided I didn't go through all that for nothing. My life took on a whole new beginning…
I didn't know what to do. I'd been raised to "Buck Up." Growing up, emotions were more than disrespected. Emotions were mowed down. Leveled. Obliterated. Being numb with fear, trying to wish it away and in the meantime to have…
When life throws a curve you don't see… You may think "That's just the way it is." Sometimes, you become so lost… it is easy to forget who you truly are!
What's even more heart-breaking to me is… many intelligent women believe and expect their life to have less autonomy and less personal meaning after a certain age or career point and for lack of a guide and proven program, they default to outcomes that disempower them – exactly when they're poised for massive imapact: at the peak of their wisdom and experience – with lots of stamina and desire to create more meaning in the world.
If you've Lost your
Vitality in years spent in a stifling career.

Peace countlessly blaming situations, others and especially yourself

Freedom in decades from conditioned self-minimizing.

Joy from looking outside of yourself, neglecting your unique genius.
 …It doesn't have to be this way. 
I'm devoted to serve deeply seeking women as a Coach and Mentor, guiding them to experience more Vitality, Peace, Freedom and Joy so they can experience rejuvenating zest in fulfillment.
You deserve Authentic Thriving – All Your Life! 
Feeling Loss and Less than?
Make your Next Years your Best Years Yet: 
Uncover your Hidden Talents and Thrive NOW!
My Spiritual Vision
is that all women understand they possess unique genius;

* To aspire and embrace determining their own meaningful contributions -
All Their Lives.

* To create a global community of women supporting women.

* To elevate the consciousness of all humankind by celebrating women's lives, contributions and character.